Manifest:
Our commitment to the community
We believe…
In our genesis we have intrinsically present that we believe we are more than a chocolate, we believe we can make a difference with our impact.
For this reason we have created Alma do Cacau with a mission: to return to the origins of cocoa and retrieve the essence of the authentic chocolate.
Contrary to what many people think, cocoa is a true superfood.
Filled not only with an incredible taste, but also with several nutrients and minerals that make our mind and body happier.
…in the transformation
At Alma do Cacau we want to transform how people look at and appreciate chocolate. The industry has reduced the quality of chocolate by reducing the cocoa present in its composition. For this reason we want to give back the dignity and authenticity to cocoa.
We want to make a difference and bring you more than just chocolate. We want to create a nutritious, delicious, ethical, fair, and sustainable food.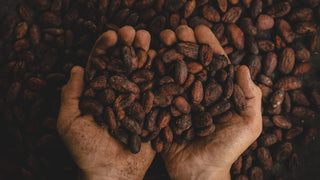 … in respect
Throughout our daily lives we want to give respect and dignity to everyone involved in the process, but especially to the farmers and producers.
Because we wish to combat the exploitation present in the production of cocoa, to fight and claim the human rights of all.
Besides choosing only organic cocoa, we seek to create conditions that respect human rights and fight for the end of child labor exploitation.
This is why we pay more than the market value and bonuses to the farmers. This way we promote respect for people and development in the region.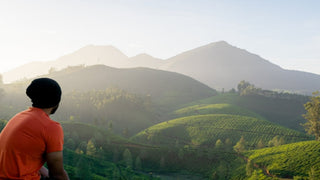 … in the future
We believe that the future of the planet depends on all our actions, so we work to reduce our ecological footprint
In our products we work with organic food and our packaging is recyclable as well as plastic free.
This planet is our home. We all have the right to live on it. But we also have a duty to treasure and respect it.
We have the power to make a difference and we want to take an active role in reducing our environmental footprint.
… in the flavour.
In addition to all the pillars that we consider relevant to strive for, we do not wish to lose flavor in any equation.
In this sense, in the creation of our chocolates we rely on cocoa beans from the best cocoa plantations around the world, from Peru to St. Thomas and Prince and beyond.
For this reason we are always perfecting and improving our chocolate.
We believe in people, in the future, but mainly in sustainability to create healthy living conditions.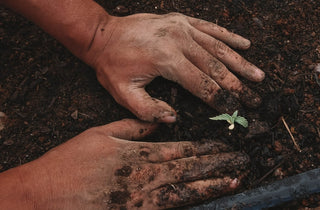 A commitment to people
A little more about us
We want to make the world an even better place, so we seek to establish relationships with producers who respect the same ideals as we do. For beyond a tasty chocolate we wish to transform the world.