We went back to the origins of Cocoa
Our genesis
At Alma do Cacau we are passionate about cocoa, for this reason we wanted to create the simplest and tastiest chocolate.
Besides wanting to provide unforgettable flavor, we want to respect the farmers and the planet.
We were created from the desire to bring to all cocoa producers the respect for their work translated into a chocolate in which the main ingredient is organic cocoa bought at fair prices and that combats child labor.
Thus we were born with the mission of returning to the origins of cocoa and recovering the essence of authentic cocoa.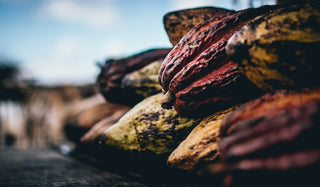 Organic from Bean to Bar
Each of our chocolate bars is designed to bring out the best flavor of organic farming.
Sustainability and the health of the planet are one of our highest priorities, which is why our packaging is made from recycled material and plastic-free.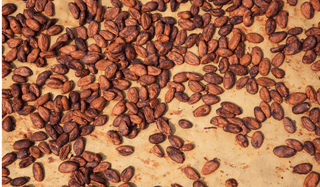 Respect for farmers
One of the main ingredients that sets us apart from other chocolates is our respect for the farmers and cocoa producers.
To achieve a chocolate with unique flavor, the concern for people makes all the difference, that is why we pay a fair price to provide quality of life to all those who collaborate to produce the delicacy that is our chocolate.
Authentic Flavors
Throughout our history we have always respected the authentic cocoa flavor.
For this reason, we search for the best organic cocoa, in order to provide you with a chemical-free chocolate made only with the simplest ingredients.
In addition, we want to be inclusive, so we produce a chocolate that is gluten-free, palm oil-free, lectin-free, and cane sugar-free.
All our actions are driven by the motive of providing each person who tastes our chocolate with the best and healthiest possible taste without giving up on flavor.
We have gone back to the deepest origins of cocoa and retrieved all the flavor and nutrients, which have been lost over the years, to provide you with the tastiest and healthiest chocolate.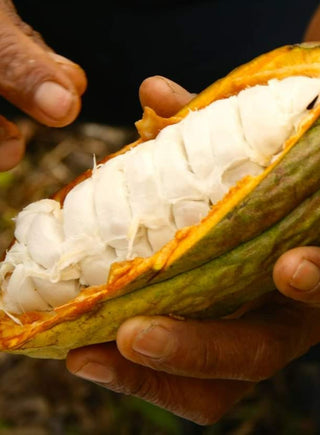 Our history
We have always been passionate about chocolate, we started by getting to know more about each flavor note, then the various arts of chocolate making.
We became disappointed with the chocolate industry as we learned more and more about it, because cocoa was not respected as it should be.
Throughout its history cocoa has been considered a food of the gods, which made everyone crazy in love.
For this reason we wanted to do justice to cocoa, to the farmers, and to everyone who loves chocolate.
Our soul
In our soul and essence we want, besides producing an organic chocolate, to move towards the future with respect for people, for the planet, and mainly to create conditions for sustainable evolution at all levels.
For this reason we have formed alliances with FairTrade certified producers to pay a fair price that allows the development of the regions and makes it possible to end child labor.